WEEK 7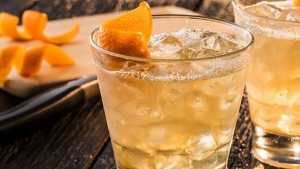 The American Sour
2 parts American Honey
1.5 parts sour mix
Top off with club soda
Build American Honey and sour mix in a rocks glass over ice. Top with club soda. Garnish with a slice of orange.
WEEK 6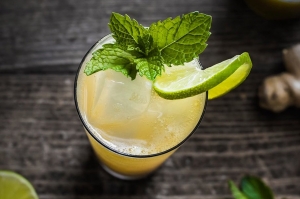 Kentucky Mule
2 oz. Wild Turkey Bourbon
¾ oz. Ginger Syrup
¾ oz. Fresh Squeezed Lime Juice
Dash of Angostura bitters
Soda Water
Add first four ingredients into shaker with ice. Shake, and strain over ice into highball glass and top off with soda water. Garnish with lime and mint sprig. Recommended with Wild Turkey Bourbon, Wild Turkey 101 or Russell's Reserve 10 Year. If you prefer a sweeter Mule, try Wild Turkey American Honey.
WEEK 5

Bad Apple D.E.W
50ml Tullamore D.E.W. Original Irish Whiskey
1 Brown Sugar Cube
5ml Irish Stout
2 Dashes Orange Bitters
60ml Irish Cider
In a collins glass, soak the sugar cube with stout, then muddle. Add bitters and Tullamore D.E.W. Original. Stir to dissolve sugar. Add ice and continue to stir. Top with cider and lemon zest.
WEEK 4

The Espaloma
2 ounces Espolon Blanco Tequila

1 ounce lime juice

1/2 ounce grapefruit juice

1/2 ounce triple sec orange liqueur

2 ounces lemon-lime soda

3 dashes Angostura Bitters
WEEK 3

The Hellfire
1 part Sailor Jerry Spiced Rum
2 dashes hot sauce
¼ of a fresh lime
Pilsner or lager beer
WEEK 2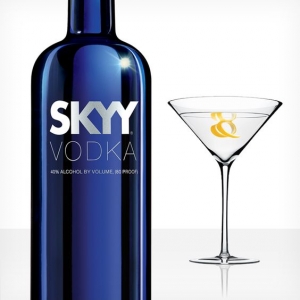 Skyy Ultimate Martini
3 oz. chilled Skyy Vodka
Cinzano Extra Dry Vermouth
Olive or Lemon
Fill shaker with ice, add Skyy Vodka and a drop of vermouth. Shake fast and furious. Pour into a chilled martini glass and garnish with an olive or lemon twist.
WEEK 1
Heavy Punch
1½ parts Sailor Jerry Spiced Rum
1 part fresh pineapple juice
½ part port
½ part sugar syrup
½ part fresh lime juice
4 dashes of aromatic bitters